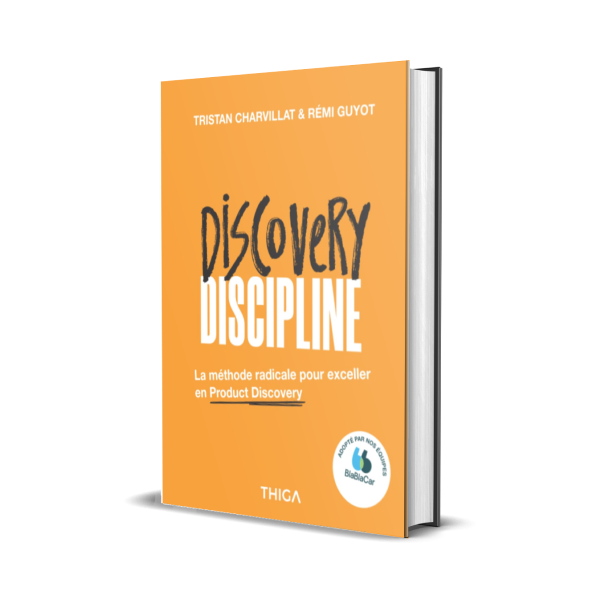 Learn to master the F.O.C.U.S.E.D. framework

2 days to excel in Product Discovery
This training will provide you with all the necessary tools to de-risk your production costs. You will identify the right problem and users more quickly, before launching the design of a product that delivers maximum value to your customers and in which you have full confidence.

A practice-oriented training
Here, practice is king! So yes, you will improve on a maximum of facets of Discovery, but you will also benefit from our trainers' feedback on the implementation of the method. We are convinced that this format and these sharing of experiences will have a greater impact on your easy adoption of the method.

Marie-Laure Gama
Product Coach at Decathlon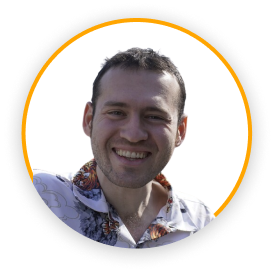 Jules Bayon de Noyer
Product Manager at Jellysmack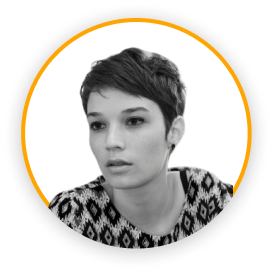 Eva Zuliani
Product Designer at Disneyland

Antoine Barbotin
Product Design Director at Thiga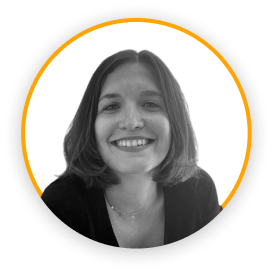 Cyrielle Jourden
Coach in Discovery at Carrefour E-Commerce

Direct access to the authors of the book
After 30 years spent in companies with a Discovery culture (PayPal, BlaBlaCar, Malt, etc.), Tristan and Rémi have perfected this method, now adopted by all BlaBlaCar product teams: accompanied and trained by the authors of the book, our trainers share their feedback on the implementation of the F.O.C.U.S.E.D. framework with you.
3 modules, a full training package!
1 - Introduction
This is the only theoretical module in the training. Here, we will lay the groundwork for the method. By the end of this module, you will know:

The different stages, expected deliverables, recommended activities, and what a concrete project looks like from A to Z?
2 - Practical application
Working on company case study with a group, you will apply each step of the F.O.C.U.S.E.D method one after the other: Frame, Observe, Claim, Unfold, Steal, Execute and Decide.
We will delve into the quality and precision of deliverables, collaboration modes, and discovery of activities. Throughout the case study, and at the end of each step, teams will be able to compare their responses and debrief as a team and collectively.
3 - Sharing experiences
This moment of exchange and sharing experiences has a triple interest:
Analyzing the problems encountered during the practical application;
Addressing the contexts that require adjustments;
Having the keys to know exactly where to start when you return to your company.
A training program validated by top-tier companies
Amandine Durr
CPO @ BackMarket
Clear and effective steps to structure Product Discovery.
Sébastien Poly
Head of Product @ Ingenico
Went above expectations. The content is of high quality and the flow works very well. We had very dynamic, interactive sessions.
Léa Mendes Da Silva
VP Design @ Payfit
A surgical method to maximize empathy towards the user.
What kind of profiles is this training intended for?
A training for everyone!
This training has been designed for all Product enthusiasts to improve their skills in Discovery.
The training is also aimed at those who want to quickly improve their efficiency on specific points such as: diverging and converging towards the problem to be solved, creating rapid prototyping or designing a targeted user experience, and much more.
Naturally, it is not required to read the book before the training; we will have sufficient time to explore the complete methodology together!
Whether you are a Product Manager, Product Designer or Product Marketer, come and discover the Discovery Discipline method!
Where to find us?
In our offices - Paris
23 Rue Taitbout, 75009 Paris

+33 1 83 75 05 43